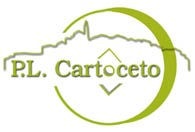 Proloco Cartoceto is an Italian, community-based association, which organises the annual 'Stiamo al verde' event which is entirely dedicated to sustainability, nature and and energy conservation.
During the 2011 edition, Proloco Cartoceto organised a dedicated workshop where they showed the energy episodes of My Friend Boo to their younger audience members.
"During the event, we created an area for children, where My Friend Boo was broadcasted. It has been so successful that many children have watched the episodes several times. In my opinion, My Friend Boo is a very interesting concept and it is the right way to approach children and raise awareness on a topic which is more and more important." September 2011, Roberto Mei, President.
Link:
Proloco Cartoceto (in Italian) http://www.prolococartoceto.com/
Gallery: